Deluxe Camping - Jais Sky Tour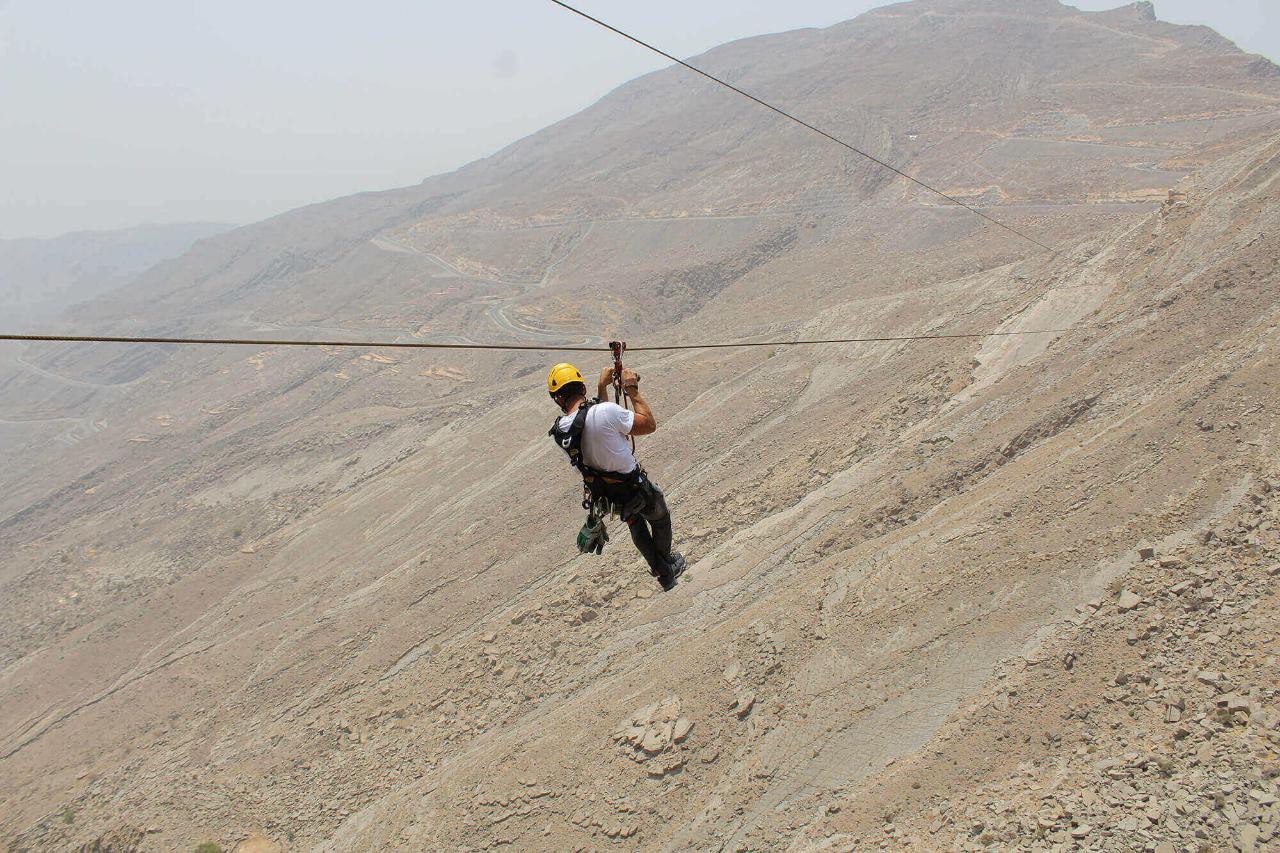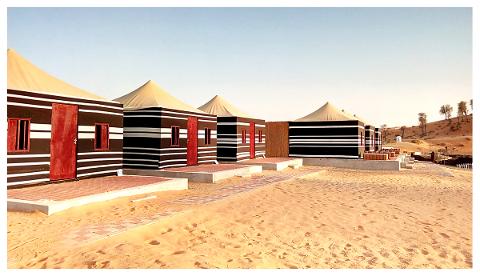 Duration: 22 Hours (approx.)
Location: Ras Al Khaimah, Ras Al Khaimah
Product code: JJF001
Deluxe Camping - Jais Sky Tour

Jebel Jais Tour preferred height, weight and age: 122cm, 40kg, 10yrs and above.
If your children are on the above category, kindly pay AED 275 on arrival for tour and camping.
NOTE: Jebel Jais tours are not available during all Mondays and Tuesdays.

About this activity
Kindly book the transfer separately, if you require pick up and drop off from your location. Timing will be advised based on location.
Quad Bikes and Dune bashing can be booked for additional charges
All tour rates are with 5% Value added tax and 5% Service Charge
Deluxe Tent facilities are:
Bedding: Queen size bed and mattress
Maximum occupancy: 2 adults + 1 child
Private entrance
En-suite bathroom
Attached Toilet
Outdoor sitting area
Linen
Please check for availability before booking this type of tent.
Children Policy: Camping is free for children below 6 years of age. Children between 6 to 12: AED 100 Per Child

Duration :
Activity - Overnight
Check in 16.00 and check out 10.00 hrs

Includes:
Welcome Treats (Arabic Coffee and Dates)
Water
Sand Boarding
Barbeque Dinner
Camel Ride
Live Entertainment Programs
Light Breakfast the following morning
Jais Sky Tour ticket

After breakfast, check out from BOC and proceed to Jebel Jais adventure park by own vehicle for the Jais Sky Tour.
Soar your way through the magical Jebel Jais canyons with this adrenaline-packed trip. The Jais Sky Tour consists of 7 ziplines, with a full a distance of 5kms of guaranteed adventure, panoramic views and extreme fun at speeds over 60kph!
Key Facts
· What's the Jais Sky Tour? The Jais Sky Tour is a self-guided aerial mountain tour, where you will zip from platform to platform covering a distance of 5 KMs via 7 ziplines. The experience also consists of a thrilling walk across the UAE's highest sky bridge, suspended 300mts above the ground
· How many? 1 person at any 1 time in each zipline in the classic sitting position
· How far? 5,000 meters split into 7 ziplines
· How fast? the average speed of 60kph
· Duration: 2 hours

Requirements
· Weight (kg): Min 40 - 110 Max (Please note that weather conditions may have an impact your experience)
· Height (cms): Min 122
· Participants under the age of 18 who meet the height and weight requirements can do the tour on their own but will need to be accompanied and present a signed waiver by a parent or legal guardian in order to do so
· In good medical condition
· Not under the influence of narcotics, spirits, or any other substances that impair judgment
Emirates ID or Passport Validation
It is Mandatory for Every Participant to bring their original passport or Emirates ID to be presented at the counter.

Available time slots are: 9.30 am and 3.30 pm